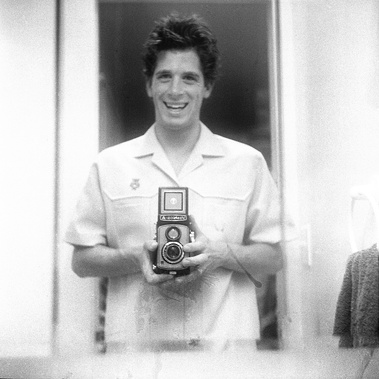 Biography
Jason Andrew explores the repercussions of poverty and political unrest throughout various societies and cultures worldwide through a mixture of photographs and ephemera. Through a mixture of personal and assignment work, Jason's been fortunate to work throughout the world.
For the past 3 years, Jason has worked on a multidisciplinary project documenting the struggles with addiction recovery among young mothers. The work, supported by consecutive Rita & Alex Hillman Foundation fellowships, is a mixture of photographs, ephemera, and personal visual along with written journals exploring motherhood, family, recovery and the solitude that often follows.
His long term project, "Black Diamonds," documented the African football community in Turkey as they struggle with poverty and racism in their quest to assimilate into Turkish society while stopping at nothing to achieve their football dreams. Black Diamonds was a 2012 finalist for the Oskar Barnack Award and won the PGB award for sports stories.
Jason was born and raised in Northern California, holds a BA in History from San Diego State University and completed a post-graduate certificate from the International Center of Photography. He currently lives outside Washington, D.C. in Cheverly, MD with his wife, Julie Hau and their daughters Anneliese and Christiane.
CLIENTS
Editorial
British Airways Magazine, Capital, Courrier International, Die Welt, ESPN, Focus Magazine, Guardian, HUCK Magazine, INC, FT Weekend Magazine, Harvard Business Review, LFI Magazine, M Le Magazine du Monde, Monocle, National Geographic, The New York Times, The New Yorker, Popular Mechanics, Time, T Magazine Le Temps, The Wall Street Journal,
Commercial
Appalachian Regional Commission, The Atlantic, Berenberg Bank, Burda Media Group, Chase Bank, Cobb Winery, Kosta Browne Winery, Hillman Foundation, MacArthur Foundation, Macmillan Publishing, Marriott Hotels, Montblanc, Rivian


Collections
Museum of Fine Arts, Houston